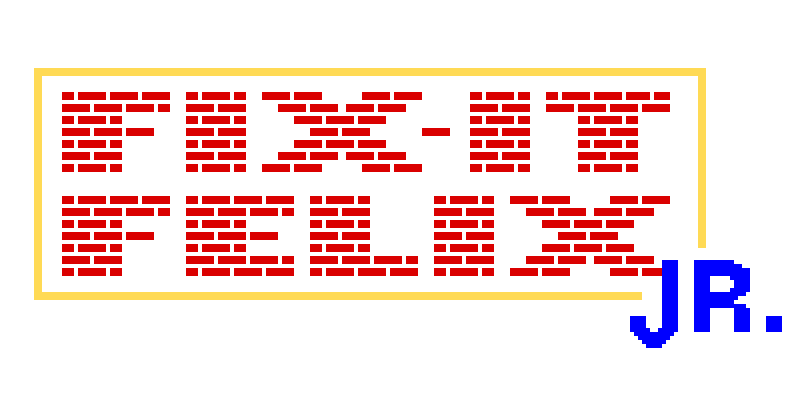 Fix-It Felix jr.
A downloadable game for Windows
Original release: 12/08/2012
Spanish: El juego arcade de Rompe-Ralph, Llega a itch. Repara las ventanas y esquiva los ladrillos que deja caer.
English: The arcade game of Wreck-it-Ralph, reaches itch. Repair windows and dodge the bricks dropped. This game is remember than Wreck-it-Ralph movie
Install instructions
*Read this IMPORTANT INFORMATION, DON'T jump please, I'm SERIOUS!: You needed a Windows computer with mouse and keyboard to download and to play.
*The Download Don't Work for you? Please, check out the Pop-up blocker & Web settings from the browser.

press C: to insert credit
X button: Fix window
Z button: Small jump
Left arrow: Left move
Rigth arrow: Rigth move
Up arrow: Big jump
1: 1 player
2: 2 players